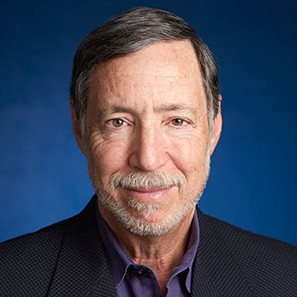 Charles Moss, M.D.
8950 Villa La Jolla Drive, Suite A217
La Jolla, California 92037
Charles Moss, M.D.
Starting in the 1970's, La Jolla BHRT Doctor, Charles Moss M.D. began using hormone therapy and combining it with conventional western medicine and alternative medicine to optimize treatment results. Dr. Charles Moss is a pioneer in the medical revolution that began incorporating anti-aging and mind body medicine with nutritional, environmental, and relaxation therapies. In order to provide the best care for patients, Dr. Moss uses an array of functional medical tests to help verify the root of the symptoms from a biochemical, nutritional, and environmental perspective in San Diego County, California and surrounding areas. By individualizing treatment plans, Dr. Moss can greatly improve existing conditions. In Dr. Moss's experience, when bioidentical hormones are effectively prescribed, they can protect against high blood pressure, heart disease, stroke, high cholesterol, and osteoporosis. Dr. Moss' Bioidentical Hormone Therapy programs in La Jolla greatly enhances the levels of health and wellness in patients.
Conditions Treated
Hormonal Disorders
Menopause
Perimenopause
Andropause
Thyroid Disease
Weight Gain
Environmental Related Disorders
Heavy Metal Testing
Chelation Therapy
Food Borne Allergies
Digestive And G.I. Tract Disorders
Pain Management
Gynecological Issues
Dysmenorrhea
Vaginitis
Candidiasis
Immune System Related Disorders
Education and Background
Charles Moss, M.D. graduated from the University of Pennsylvania and received his medical degree from the State University of New York at Buffalo School of Medicine in 1972. He completed a residency in preventive medicine and family practice at the University of Arizona School of Medicine in 1978. While in Tucson he developed the first holistic health course in the United States for medical students and residents. Additionally, he received a Masters in Acupuncture from the College of Traditional Acupuncture in 1980 and was the first physician in the U.S. to utilize Five Element acupuncture in an integrative medicine practice.